The famed haute horlogerie manufacture Girard-Perregaux extended an invitation to all ATimelyperspective readers to join the brand as it celebrates its 220th anniversary in November at its New York City Boutique. This venerable brand, founded in 1791 and about which we at Atimelyperspective have long been very close to over the past quarter of a century, has established a worldwide traveling exhibition of exceptional timepieces from its elaborate Swiss museum collection. In fact, it is the largest series of Girard-Perregaux timepieces, both historic and rare contemporary watches, ever to be seen outside of Switzerland.
Designed to give visitors a real inside look at the spirit and values of the brand, the display, "A tale of inspiration –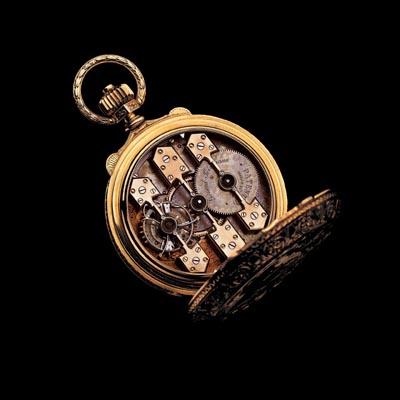 Unveiling 220 years of watchmaking Art" – intertwines timepieces, world history, events, public figures and politics. A highlight of the show is the La Esmerald, a Constant Girard-Perregaux Tourbillon with three gold Bridges that won a gold medal at the Universal Exhibition in Paris in 1889. Along with the timepieces, several of the brand's master watchmakers and craftsmen will be demonstrating their crafts. The exhibit will travel first to the Far East and then will be in New York at the Boutique (701 Madison Ave) from November 18 to the 26th.