For just about five years now I have been wearing a Cuervo y Sobrinos Esplendidos Clasico with a cream colored dial, tobacco strap and superbly ergonomically curved 18-karat case. Granted, this is not the only watch I wear. But it is one of my favorites.   It retails for about $8400 and offers a lot of look on the wrist.
I love wearing it for a variety of reasons. It always gets second glances. It frequently gets comments, which, of course, gives rise to good conversation. After all, Cuervo y Sobrinos is a great brand for discussion. With a Cuban history and styling, yet being Swiss-made today, the brand – which traces its roots back to 1882 Havana –usually, strikes a chord with someone. The brand was relaunched about eight years ago and made its US debut in 2004. The Cuervo y Sobrinos line consists of four main collections – each of which is appropriately named after a cigar: Esplendidos, Prominente, Torpedo and Robusto.  Each of these collections has its inspirational roots in  original drawings discovered by the new owners of the brand in the abandoned Cuervo y Sobrinos workshops in Havana, and embodies the brand's original spirit. For more information on Cuervo y Sobrinos, visit, http://www.cuervoysobrinos.com/.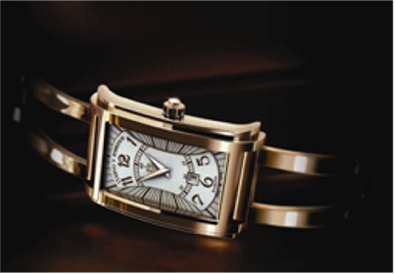 Well, at any rate, recently, I had to part with my art-deco inspired Esplendidos watch for a basic cleaning and overhaul and it got me to thinking about the newer Cuervo y Sobrinos ladies watches. While no new design efforts have been put into the Esplendidos series recently as the brand was busy developing men's lines (including the Pirata, or pirate's watch), Cuervo has gone back into the archives and released an all-new vintage line ladies' Amapola, inspired by a 1920's piece.
The new line is a bit more feminine, sexy, and curvaceous. Slightly smaller and perhaps more well-fitting to the slender wrist, it is, however, a pricey variation. The all-diamond bedecked version retails for $32,000.
While I love it; think I'll wait for my bold and beautiful Esplendidos to come back from its overhaul.  But if you've got some bucks to spend on a great new collection – take a look at CyS.