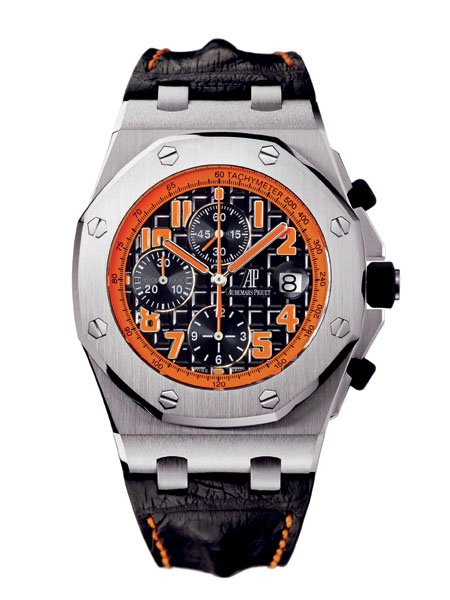 It would be nice, right, if when you celebrate your 28th birthday, Audemars Piguet celebrated with you – the brand obviously knows how to do it in style. Monday night, Audemars Piguet hosted a dinner at New York City's chic CATCH to honor the New York Knicks player. Of course, many of his friends were also there – Swizz Beatz, Kim Kardashian, Kanye West, and Amar'e Stoudemire, among others.
So, it wasn't really the people in attendance that we here at Atimelyperspective loved, nor was it the interesting custom-made cake made by Carlos' Bake Shop (aka Cake Boss). Nope – to be honest—it was the amazing Audemars Piguet Royal Oak Volcano watch that Francois-Henry Bennahmias, President and CEO of Audemars Piguet North America, presented to Carmelo!
This special edition Royal Oak watch (the same watch LeBron James wore when he announced on TV he was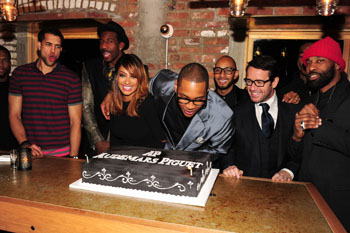 Photo by Albert Michaels/Startraksphoto.comsigning with the Heat) is a 44mm stainless steel chronograph housing a self-winding movement and accented with an alligator strap!!  Bold and beautiful piece retailing for about $25,700.
Notice a similarity in the colors of the volcano and the Knicks?! Ok – so my favorite colors are purple and red—oh- wait—I've long past my 28th birthday – but I'm about to celebrate my 28th year in  the watch world!!!  Congrats to Carmelo Anthony….