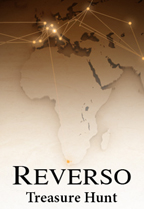 Everyone always asks me the same questions: If you could have just one watch, what would it be? I can never answer the question. Of course I want many. But one of the watches I have always wanted is a Jaeger-LeCoultre Reverso. It is the supreme iconic timepiece with its reversible case, its legendary history and its superb craftsmanship.
From yesterday until March 4 (an anniversary date of the filing of the Reverso patent in 1931) , Jaeger-LeCoultre invites all brand aficionados to participate in an online competition "The Reverso Treasure Hunt" and compete for the chance to win a Reverso or a tour to Jaeger-LeCoultre Manufacture in Le Sentier, Switzerland. The online competition, in celebration of the 80th anniversary of the Reverso, is being held on the brand's official Facebook page.
The Reverso Treasure Hunt is designed as an adventure for all Reverso lovers, and it combines a virtual journey through the Jaeger-LeCoultre Facebook page in search of the correct answer, and a real journey to a special destination where the secret code will be hidden for the participants to discover and enter the final stage of the competition. Entries must answer seven questions on the Reverso watch to get a chance to win. Visit:
http://on.fb.me/ReversoTreasureHunt
Then, check Facebook on February 21, for instructions on where to go to find the secret code. You have 10 days to undertake the journey to the destination, check in on Facebook via "Facebook Places" application for your mobile phone. Find the object carrying the secret code and enter the code online.