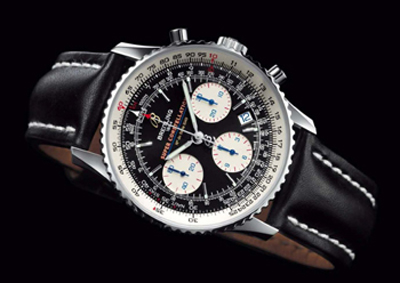 Aviation enthusiasts may be happy to know that the Lockheed L-1049 Super Constellation "Star of Switzerland" – a fine symbol of the conquest of the skis and one of the world's three remaining flight worthy Super Constellations – is preparing to take to the skies again. In Breitling renewed its financial support for the preservation of the legendary aircraft, and announced the launch of a limited edition Navitimer chronograph in its honor, proceeds of which will help raise funds for the cause.
The propeller-driven long-haul plane dominated civil aviation in the 1950s and established itself as the "King of the Atlantic." Famed for its silhouette featuring a dolphin-like curved fuselage and triple-tail design, this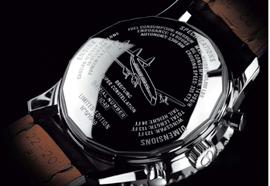 plane was built in 1955, and restored in the 1990s by a group of passionate devotees. It has been in various maintenance states for the past 7 years, but is now ready to take off again. Breitling supports the endeavors to safeguard this historical aircraft.
As such, the brand has launched a limited edition of its legendary Navitimer aviation chronograph, the sale of which will fund another 200,000 Swiss Franc check for the association. Issued in a run of 1,049 – in tribute to the Lockheed L-1049 – this timepiece instrument bears the inscription "Breitling Super Constellation" on its dial, as well as a golden B shaped like the 1950s logo. The chronograph retails for $6,475 on black leather strap.