The English Brothers – both pilots – have one of the most interesting stories to tell. Theirs is a story of
life, death, flight and time – time that translates to the Bremont Watch Co.
Just a few years old, Bremont Watch Company has fast made a global name for itself. Founded by Nick and Giles English, who design the Swiss-made timepieces, the company creates certified chronometers that adhere to extremely strict standards of excellence. The brothers started the company as a tribute to their late father, Euan, a pilot who died in a flying accident. Both brothers have strong aviation roots, as well as horology interests, and so combining these passions made sense. The brand's name derives from a field owned by WWII veteran, Antoine Bremont, pilot and collector of rare mechanical watches, with whom the English brothers were stranded on his property for several days after forced to land during bad weather.
Among the brand's aviation watch collections, one timepiece stands out – the Bremont MB – designed and built as a definitive aviation chronometer meant to withstand the MB (Martin Baker) ejection seat test program.(Martin Baker is the British manufacturer of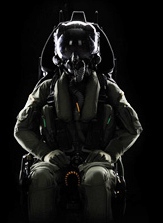 ejection seats for planes.) In fact, the MB1 is only issued to those who have actually ejected via the MB seats. For those who want to look like they have, there is the MBII. The chronometer movement of the automatic aviation watch is protected by an anti-magnetic Faraday cage and is designed for anti-shock. It goes through ejection seat testing.
Each watch is a COSC certified chronometer — meaning it has already withstood the rigorous testing by the Observatory, and is accompanied by its COSC certification. Every watch case and movement is engraved with its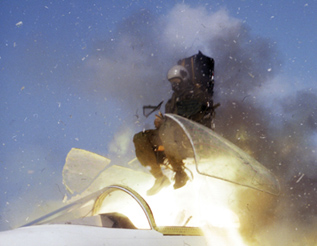 own serial number and is sold with a calfskin leather strap and the NATO military nylon strap. Water resistant to 100 meters, the Bremont MBII houses a Modified caliber BE36AE automatic chronometer movement with 25 jewels and a glucydur balance. It features a Bremont molded and skeletonized decorated rotor. The 43mm MBII steel instrument, with Trip-Tick™ three-part case construction that is ultra strong, and features an aluminum rings set into the case and offered in a variety of colors (red, black or green) that can be changed at will. The watch retails for approximately$4,950., making it a blast of a price.