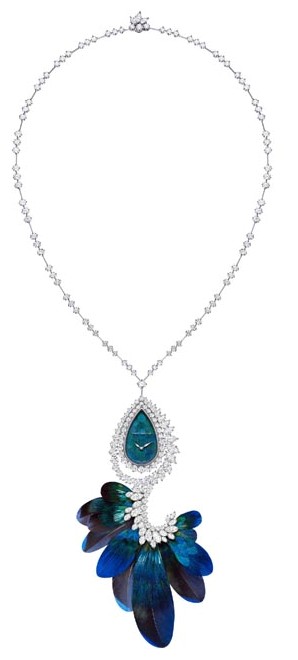 Since its inception, the great house of Harry Winston has been known for diamonds. Winston was one of the premiere procurers of wonderful rare stones. This is a legendary status the brand has maintained, even when it comes to timepieces. This year, Harry Winston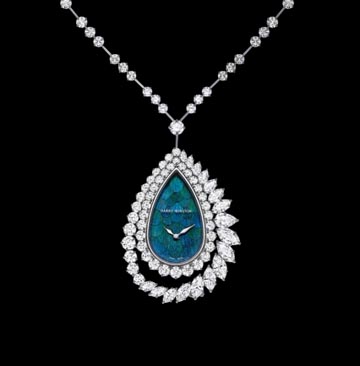 unveiled the newest masterpiece in its Ultimate Adornments collection – a convertible high-diamond watch pendant with a detachable brooch made of diamonds and feathers.
In fact, the piece is created with 62 carats of diamonds and 14 feathers. The platinum and 18-karat white gold watch dial is even created of a superb marquetry dial of feathers – an amazing feat. The diamond setting on this piece is masterfully Harry Winston with its signature three-dimensional appeal. Diamonds include brilliants, pear- and marquise-cuts. The watch dial is marquetry peacock feathers, while the pendant sports both peacock and duck feathers. It is a beauty to behold – and better yet to wear.