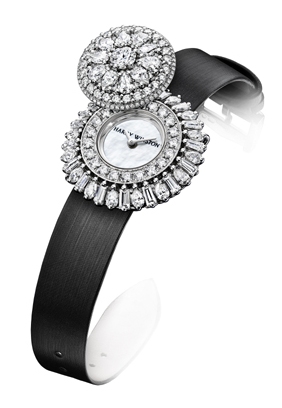 The best watch brands in the world are adept at innovation, craftsmanship and technical perfection. Some even go way over the top when it comes to combining haute horlogerie and haute joaillerie. Such is the case with the legendary house of Harry Winston. This brand's newest, perhaps most versatile watch, is the alluring Rosebud – a secret watch designed in the shape of a rose totally bedecked in diamonds.
A few things stand out about this watch that make it a magnificent work: To begin with it is a hidden, or secret watch, whose dial is beneath the rose bud; secondly, the watch is convertible – it can be worn as a wristwatch, a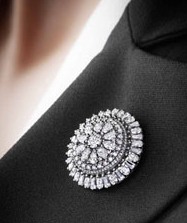 pendant or a brooch. This Rosebud Secret watch is set with 69 carats of brilliant-, pear- and baguette-cut diamonds in magnificent Harry Winston style. Roses have never smelled so sweet.