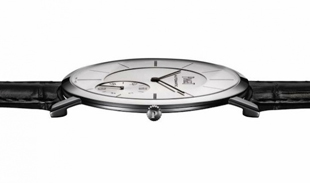 During the past few years a quiet revolution has been taking place in the luxury watch world – a return to the past. Not only are watch brands reaching into archives for case designs inspired by models ranging from the 1920's to the 1970's: the ultra-slim caliber.
Any good watchmaker can build a great watch, but making an ultra-flat movement is no easy feat. Therefore, it ranks as one of the watchmaker's top six complications. Creating hundreds of mechanical parts and getting them to work masterfully inside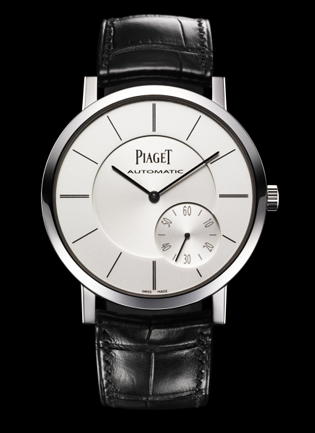 spaces that are so thin that the profile of the watch is less than 6mm in height is a true work of art.
Piaget has been a master at the ultra-slim caliber for more than half a century, since breaking records in the 1950's with its ultra-thin pioneering. Today, the brand's Altiplano watch collection includes the recently released 1200 and 1208P caliber – the thinnest watch and automatic movement in the world. The 1208P caliber measures an amazing 2.35mm in height. Piaget also has developed the world's thinnest Automatic Tourbillon (which we brought to readers here at Atimelyperspective back in January). The movement of that watch, complete with its complicated movement, measures 5.35mm thick.
Other brands such as Audemars Piguet, IWC and A.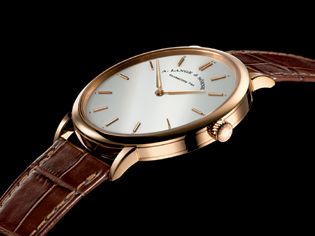 Lange & Sohne have also actively been creating their own ultra-flat movements. The Jules Audemars Extra Thin is a 214-part moonphase, calendar, dual time zone self-winding watch measuring 2.45mm thick. Its slender 18-karat white gold case gives it wonderfully classic look. A. Lange & Sohne's Saxonia Thin houses a 167-part manually wound movement that measures 2.9mm in height. Even Panerai, known for its big, bold watches, has released the caliber 999, its version of "thin" at 3.1 mm in height.