Dan O'Rourke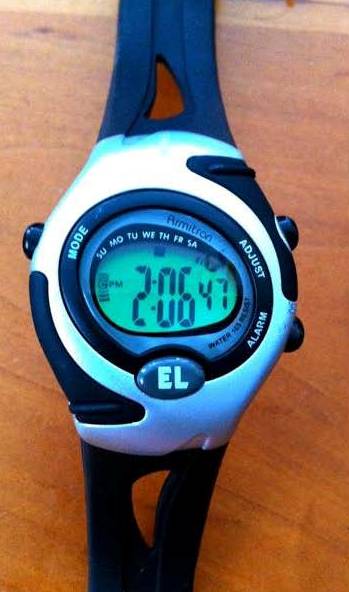 To an older and more likely wiser person of the 21st century, the watch is an integral part of their day. From putting it on and taking it off in the morning, and before and after showering, the practical piece of jewelry is a common part of the daily routine. However, to the newer generation of youth it seems the ever-present cell phone has replaced a nonessential watch. Always having an accurate time set by satellites, most kids see the cell phone as a two-in-one work of genius.
I myself, being a product of the older and more likely wiser generation previously mentioned, fall into the category of those highly dependent on their cell phones as a way of, among other things, telling time. Consequently, when my smart phone started causing me problems recently, I found myself without any method of telling time. This, and my lacking ability to decipher the hour based on the position of the sun, I took it upon myself to purchase my very first watch.
Upon trying on the candidates for approval, I quickly came to realize that a watch is not simply for practicality, but also for fashion. I found myself having to choose one that universally suited me for my casual weekly occasions. The digital Armitron All-Sport won out to my liking among the other clearance watches I had to choose from. The $15 price tag was the feature which most attracted me. Its appearance is modest with a simple black rubber band with holes in it, not just for style but also for airflow to avoid perspiration. With three adjustment buttons, and a fourth to start up the backlight in times of darkness, I found the watch very easy
to use. As far as providing the time to ensure my punctuality, it is like clockwork. Having it one minute fast is always helpful, when planning my time of departure, and a quick elevation of the arm is all I need to do to get the time of day, as opposed to reaching into my pocket and pushing a button for the cell phone to light up and give me the time.
Besides being stylish and practical, I have one favorite feature in which the watch has automatically provided from the time it was purchased. Upon every new hour the watch beeps once as if a friendly reminder saying, "Time is ticking." And while the digital Armitron lacks the true "ticking" of a mechanical watch, it certainly has simply opened my eyes to how quickly time rolls by, especially when the majority of it is spent studying away at the university library. The date and alarm are also essential key factors in ensuring my promptness to any and all events. With so many features all packed into a wristlet the size of a quarter, I have certainly developed an appreciation and a liking for watches. Though I don't have the world at my fingertips without my smart phone, I do have the essentials, of which generations past have continuously gotten by on.
Disclaimer from Atimelyperspective: It isn't typical that you will see us post a photo of a $15 watch! However, this teenager may be the start of a watch collector (who knows? his father is a watch collector.), or maybe one day 20 years down the road when he is successful, someone will ask him what his first watch purchase was. No matter—in a world where teens use their cell phones to tell time – this makes for interesting argument.