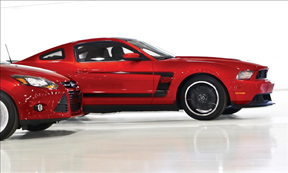 We've had a lot of emails about great gifts for the holidays that span beyond timepieces. If you're looking for an amazing gift that sends power to the soul, think a great car that goes fast and offers looks and gusto. This holiday season, you may be able to find a great car as a self-purchase or as a vroom vroom gift for someone super special. Car and Driver's 2012 "10 Best" Cars just posted and a few of them are real winners.
Among them, 2012 Porsche Boxster/Caymen. According to Car and Driver, "… few sports cars offer a more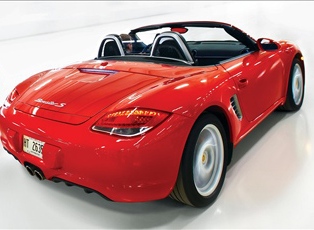 transcendent driving experience …. In either roadster or hatchback form, they're distinguished by exceptional balance, eager responses, and a link between car and driver that's free of excessive filtration."
Another one we here at Atimelyperspective particularly like is the 2012 Ford Mustang GT / Boss 302. This car has great muscles, and a nice $41,000 price tag. According to Car and Driver, "…nothing can touch the Boss … With its screaming 7500-rpm, 444-hp, 5.0-liter V-8, it'll rip off 60 mph in four seconds flat … "
For those who think they'd like something more mainstream or sophisticated, Car and Driver does list a few others in its 2012 Top 10. Among them: the Cadillac CTS-V, a couple of Hondas, a VW, an Audi and a BMW. Stick a bow on it and you've won someone's heart for a long time.