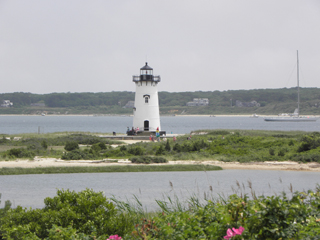 Just recently, thanks to Alpina, I had the great experience of flying (in a private Cessna jet) for the day to Martha's Vineyard, MA, for a nice tour of this famed island and lunch before flying back. If one has never experienced it, it is well worth the visit. The Vineyard, as it is commonly called, is an island off the South of Cape Cod in New England (including the smaller and also-famed Chappaquiddick, surrounding the Ted Kennedy incident) known for being an affluent summer colony. It was the base setting for the famous movie Jaws –and its ocean and bays are alluring.
Consisting of a land area of 87.48 square miles, it is the largest true island of the US East Coast, as it is not connected to the mainland by a bridge or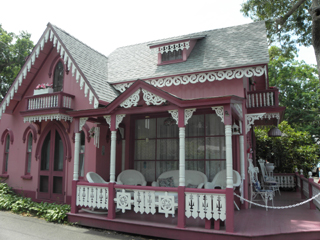 tunnel. Ferry, boat or air strip are the only ways in or out of this seaport island that is rich with streams, nature and beauty. From Edgartown to Oak Bluffs, there are a host of wonderful small shops lining the streets of the c harming coastal towns. Oak Bluffs is home to many historical and national landmarks. The center of town offers the unusual experience of a once major Protestant village (now multi-denominational) consisting of more than 400 colorful gingerbread-style cottages offering uniquely preserved Gothic style architecture, stained glass windows and Victorian influences like nowhere else in America. Outside of this village, in the more coastal town, one can find the nation's oldest operating platform carousel, the Flying Horses Carousel. It is one of two known carousels built in 1876 by Charles W. F. Dare. Further along the islands, boats, lighthouses, more wonderful shopping, restaurants nestled alongside famous places like the Black Dog and all sorts of inns and quaint hotels to make summering in the Vineyard pleasant.