Jewels Verne, Astroballs … What will Webster do Next?
Oh, the answer is True Crime and No Regrets – those are the names of his newest collections coming out soon but still under wraps … But a peek at this award-winning British jeweler's hottest collections to date leave us on the edge of our seats waiting for the next delights.
(In Deep Spider Crab Earrings)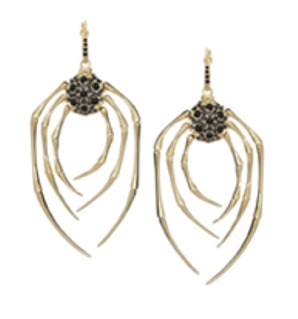 Since he burst onto the US jewelry scene in 1999 with his then rock-and-roll attitude, funky clothes and outrageous jewelry – he has been winning hearts and customers ever since. Delightful, charming and always edgy – Stephen Webster continually surprises – moving swiftly from Crystal Haze and Tattoo collections into glam rock and Goth in wild style.
"My success came by surprise, but it wasn't exactly unexpected," says Stephen Webster. "I am a niche designer, and I'll always be a niche. I was unconventional and caused a stir."
(Jewels Verne Crab ring)
"Unconventional" is somewhat of an understatement for Webster – "adventurous" is even a tad too mainstream. Everything he does, he does with gusto – from his events, to his style to his collections – which has won him a global following. Today, Webster is a three-time winner of the British Luxury Jeweller of the Year Award and a winner of the UK Jewellery Brand of the Year. He has an incredible celebrity following and recently he formed an alliance with musical artist Christina Aguilera, who appears in the brand's advertising campaign.
(Libra Astroballs)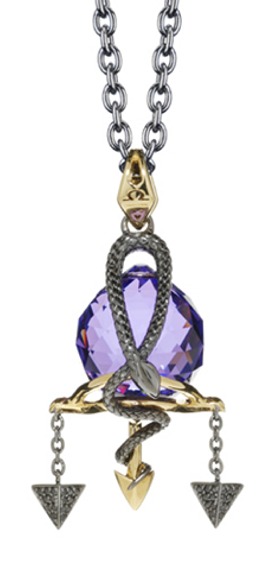 His creations are bold and beautiful — and run the gamut from precious jewelry to sterling silver. His Astroballs – an astrological series of gemstone jewelry with zodiac signs interpreted around them—are intriguing and spiritual with a magical allure. His  In Deep line–inspired by sea animals – is whimsical and fun, as is the Jewels Verne fantasy series.
A passionate perfectionist, Stephen Webster has carved himself a colorful niche in
jewelry history books. www.stephenwebster.com.