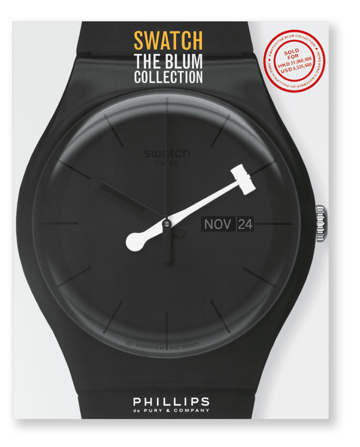 With the New York TimeCrafters 2012 exhibition coming up this week, Swatch chose this as the perfect time to launch the Swatch Blum Book Limited Collection. The book, available in stores and online at store.swatch.com beginning this month ($40 each), will also be available at the Swatch Blum exhibition at TimeCrafters.
The limited edition, beautifully illustrated book showcases the incredible collection of prototype, rare production and regular production Swatch watches that was built by husband and wife team Peter and Linda Blum over the course of 30 years. Even if you are not a Swatch watch lover, you can't
help but be interested in the pages herein. Showcased are watches by artist Keith Haring, as well as a host of incredible dial designs that have been created over the years by this watch that is credited with helping to save the Swiss watch business at the dawn of the quartz era.