It was just about two years ago that Jean-Frederic Dufour came on board at one of Switzerland's top watch brands, Zenith, as the new CEO, with a host of ideas about pairing down the massive collection and getting back to the brand roots. Since then, he has implemented some high-profile changes to the watch brands product, the brand's positioning and the overall marketing strategies. Here, he shares his thoughts on those changes and his visions for new products and directions.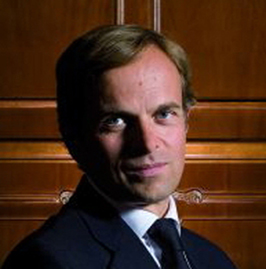 "The first challenge was to completely concentrate on the product. I studied our history deeply because that history is so rich and I wanted our product strategy to be consistent with our roots, a blending of history and strategy. I eliminated 850 lines. We eliminated collections that were not a synthesis with our core concept and introduced clean, classic looks. We have 130 new references. I also developed a concise direction of Pioneer Spirit that ties our history to modern day, and we have begun new partnerships with ambassadors that tie in to that recurrent theme. We are strong and bold and have something nobody else has," says Dufour.
The 146-year-old company's Pioneer Spirit concept is designed to position the brand as a modern pioneer. As such, Dufour has sought out real-life explorer ambassadors. "We have moved forward with interesting ambassadors and will continue with those who are real-life pioneers, such as [Jean-Louis] Etienne who wore the El Primero Striking 10th on his wrist when he flew over the icy North Pole in a balloon, and with other ventures. Today's explorers have great stories to tell and we want to be a part of this."
Among other Zenith adventurer ambassadors is Alan Thebault of the Hydroptere and Johan Ernst Nelson, who is on the Pole to Pole expedition. The Zenith pioneering spirit also comes through with products the brand is unveiling today. According to Dufour, classic looks such as the new Captain line with moonphase, dual time or calendar models is particularly favored. Still, Dufour recognizes the need to always be on the cutting edge, and is investing in new materials.
"Our product shift has gotten us great attention. It was time to focus on the men's watches and offer classic looks and important useful functions. We also wanted to offer the cutting-edge sports pieces like the new El Primero flyback that was inspired by the first El Primero from 1969. In terms of materials, we are using Alchron now, an alloy of aluminum with zinc, magnesium and other materials, that is used in the auto and plane industry. We offer a synthetic fiber strap, too. We could have used rubber but then I am just like everyone else. This strap is very modern."
Watch for exciting new complicated pieces from Zenith this fall, here at Atimelyperspective.