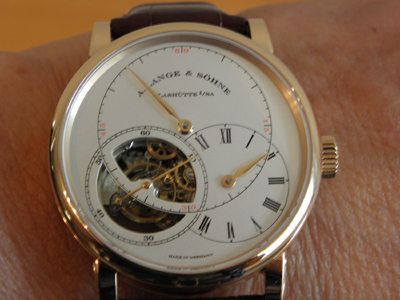 This past week I was fortunate enough to be part of an elite group of journalists who were treated to the distinct pleasure of joining A. Lange & Sohne for a behind-the-scenes tour of the brand's outstanding workshops in Glashutte, Germany. (We also visited Salzburg Austria for the brand's sponsorship of the Whitsun Festival, but that's food for another feature.)
For those in the know, A. Lange & Sohne is one of the original brands founded in the Saxony region of Germany in 1845 and consistently producing the finest mechanical movements until the early 1950's when it was under East German law and merged into the other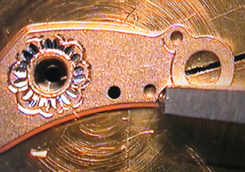 watchmaking brands of the region as one overall company, It was not until the fall of the wall in 1989-1990 and the reunification of Germany that the brand could reopen its doors under its own brand name and start producing its own movements once again.
Today, A. Lange & Sohne is one of the finest producers of German calibers and timepieces in the world – with a host of cutting edge complications and calibers. The brand creates all of its movement plates in German silver (an alloy of copper, nickel and zinc), which was introduced by Ferdinand Lange in the late 19th century and gives good stability to the movement. Its tolerances are extremely intense and it offers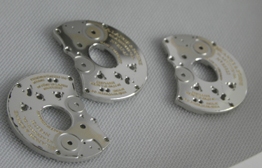 amazing precision. In fact, in its state-of-the-art factory, the brand utilizes more than 15 CNC (computer numerically controlled ) machines for cutting base plates, granite-based computerized deviation testing machines, EDM machines for parts production, and a host of other high-tech machines for testing for accuracy. Aside from the parts and mainplate cutting machines, however, the rest o the creation of A.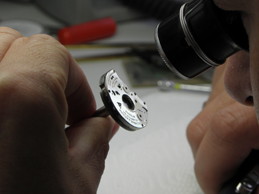 Lange & Sohne timepieces is done by hand by the brand's 500 employees.
In its workshops, A. Lange & Sohne watchmakers, engravers, polishers, finishers and other artisans artfully produce about 40 calibers and approximately 5,000 watches annually. Even the regulating of the watches is done above and beyond industry standards. Whereas most watches are regulated in five positions, A. Lange & Sohne timepieces are regulated in six positions. All watches are assembled once, tested at regular intervals and then take n apart completely,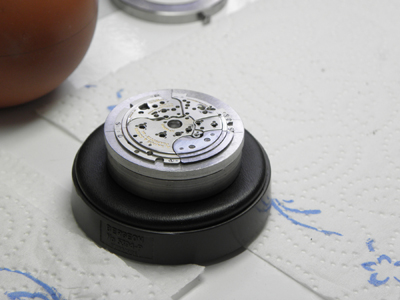 with certain further finishing done after the dis-assembly and then the second and final assembly is done by a single watchmaker. Some watches take but a day or two to complete, while others, such as the Turbograph, can take a month to assemble.
Watch for more exciting coverage of A. Lange & Sohne watches in the coming days.