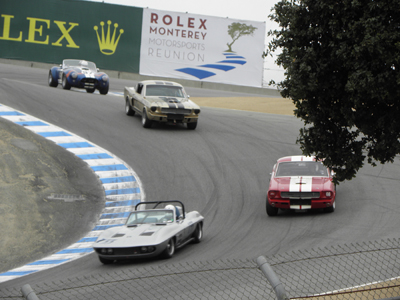 Being an avid car lover since I was 12 years old, getting an invitation from Rolex to join them at the Rolex Monterey Motorsports Reunion was an amazing opportunity. This race – which takes place over a classic car weekend in Monterey – is known as one of the most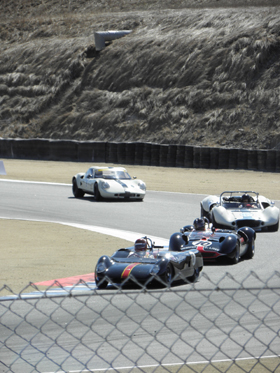 iconic of its type, with touring and racing cars that are almost unrivaled in their categories. Rolex, long a sponsor or timer of automobile races of legendary stature (including Rolex 24 AT Daytona and 24 Hours of Le Mans), is right in its element at this event.
While there was a kick-off day, the Tour d' Elegance, that saw the vintage autos driving the western coastal route and the 17-mile drive in all their glory, it was the two-day racing tie that thrilled me. Held at the Mazda Raceway Laguna Seca track – the races were a blend of nostalgia and classicism, of roaring engines and whirring hums. The gentlemen racers and owners who line the paddocks are amiable and approachable, with many of them being top celebrities in their own rights (including Le Mans and Formula drivers and even Brian Johnson of AC/DC).
In fact, the more than 550 cars that converged on the famous track came from 14 different countries and 27 different United States. The track — well known by any who play video auto racing games – is legendary for The Corkscrew, its five-story elevation change and 11 turns.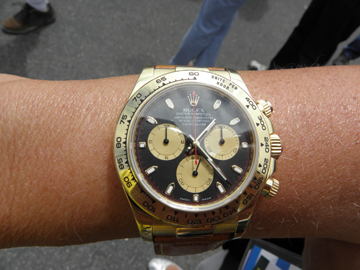 Some of the finest historic cars in the world, including 13 Ferrari GTO class cars built between 1962 and 1964, with some valued at almost $30 million each, raced around the track. It was a spectacular day at the races – made even better with access to the Driver's Lounge and the Rolex watch tent.