By Nancy Olson
Social responsibility holds an increasingly important place within the business community, as people and companies are recognizing the value of giving back to their communities and the world at large. And the Monaco-based Art in Time, which partners with top-quality watch manufacturers with a shared vision, is once again stepping up with a unique timepiece whose purpose goes well beyond telling time — this time with Ressence.
Art in Time is a new watchmaking boutique concept in Monaco — the brainchild of Karl-Friedrich Scheufele — that offers niche brands that focus on originality and craftsmanship. Currently 10 independents are part of the boutique – and several are creating special editions geared for charity.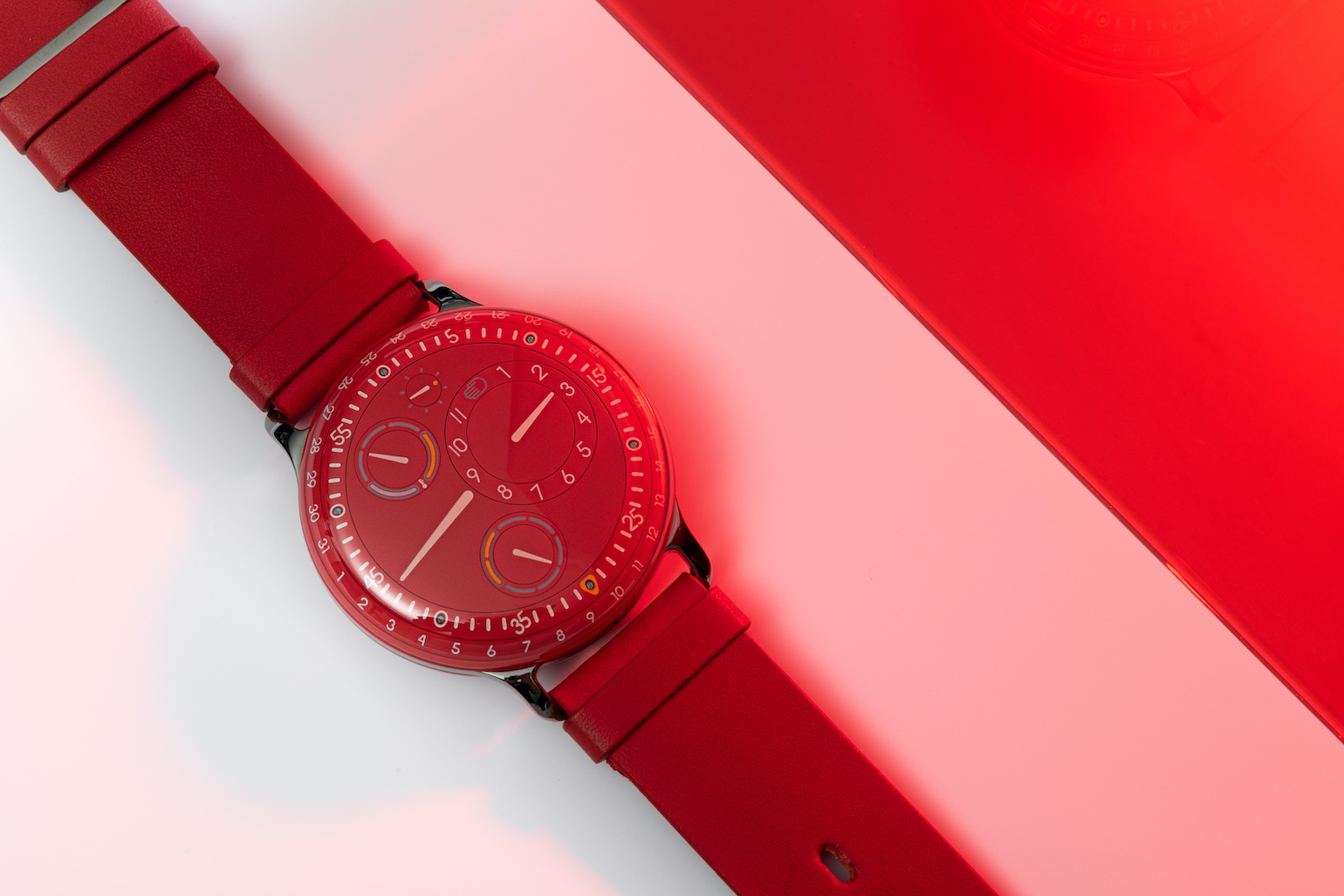 The Ressence Type 3MC—Art in Time's second watch in a growing lineup of timepieces with charitable ambition—is making its debut, and a portion of the proceeds of its sale is earmarked for thePrince Albert II of Monaco Foundation. (The first unique timepiece, unveiled earlier this year, was produced in partnership with Urwerk — the 'Raptor' UR-T8.)
The newest Ressence Type 3MC that joins the initiative is dressed entirely in red—dial, case and strap—in honor of the official color of the Prince Albert II of Monaco Foundation, and to further ramp up its status, there's an inscription on the back of the self-winding watch that denotes it as a one-of-a-kind piece. Ressence's intriguing use of oil-filled dials gives the display extraordinary clarity, further augmented by the brand's distinctive dial décor that replaces conventional hands with rotating disks.
The cause for which the charity was formed is to protect the environment of the Mediterranean Sea  that surrounds  Monaco.  It is one of the Prince Albert II of Monaco Foundation's primary causes, and for the better part of 15 years, HSH Prince Albert II of Monaco has been actively involved in promoting sustainable development via research, technological innovation and more. The Foundation funds projects in the Mediterranean basin, the Polar Regions and the world's least developed countries. Its goal is to mitigate the effects of climate change, in addition to promoting renewable energy, preserving biodiversity and managing water resources.
In recognition of their shared environmental goals and in a further act of remarkable generosity, Ressence decided to underwrite the cost of the development required to create the Type 3MC, thereby making a greater total contribution to the Prince Albert II of Monaco Foundation. The watch retails for 39,900 Euros.
."We're delighted to be helping the Prince Albert II of Monaco Foundation through this Art in Time initiative," says Benoît Mintiens, CEO and founder of Ressence, whose watches are designed in Belgium and made in Switzerland. "The Principality borders the Mediterranean, home to a rich variety of wildlife and, sadly, one of the most polluted seas on Earth. We believe that helping to preserve this ecosystem is a worthy cause. A unique, blood-red, liquid-filled watch will be a powerful statement of support for marine life by the person who wears it."